360-989-4803

Beth, Swiffer, Argos, and Jasper: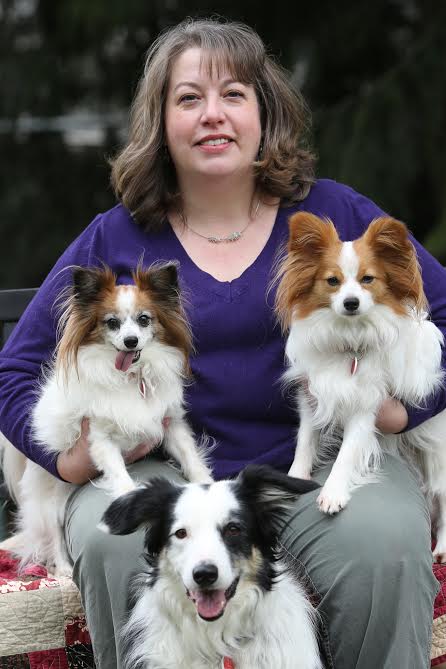 Beth Fabel has been training dogs and their humans since 1992. As a rescue volunteer and an animal shelter worker, she learned that issues with behavior were the number one reason for dogs being given up by their owners and wanted to help change that. Beth's educational background as an occupational therapist gives her a unique perspective of the human end of the team that enhances her skills as a trainer. She enjoys helping people learn to communicate with their dogs and enjoy a more fulfilling and interactive relationship with them. She is an expert at finding humor in our lives with dogs.
Beth has trained and titled several varied breeds in obedience and agility and also participates in herding, tracking and K9 Nosework. As an active trainer and competitor in dog sports, she works year round with her own dogs and regularly attends seminars and workshops to exchange ideas and further her education.
Beth teaches the Fundamentals for Performance and Pre-novice Competition Obedience classes and oversees our curriculum.
---
deepigman@comcast.net
503-807-1212
Dee, Brody, and Jasmine: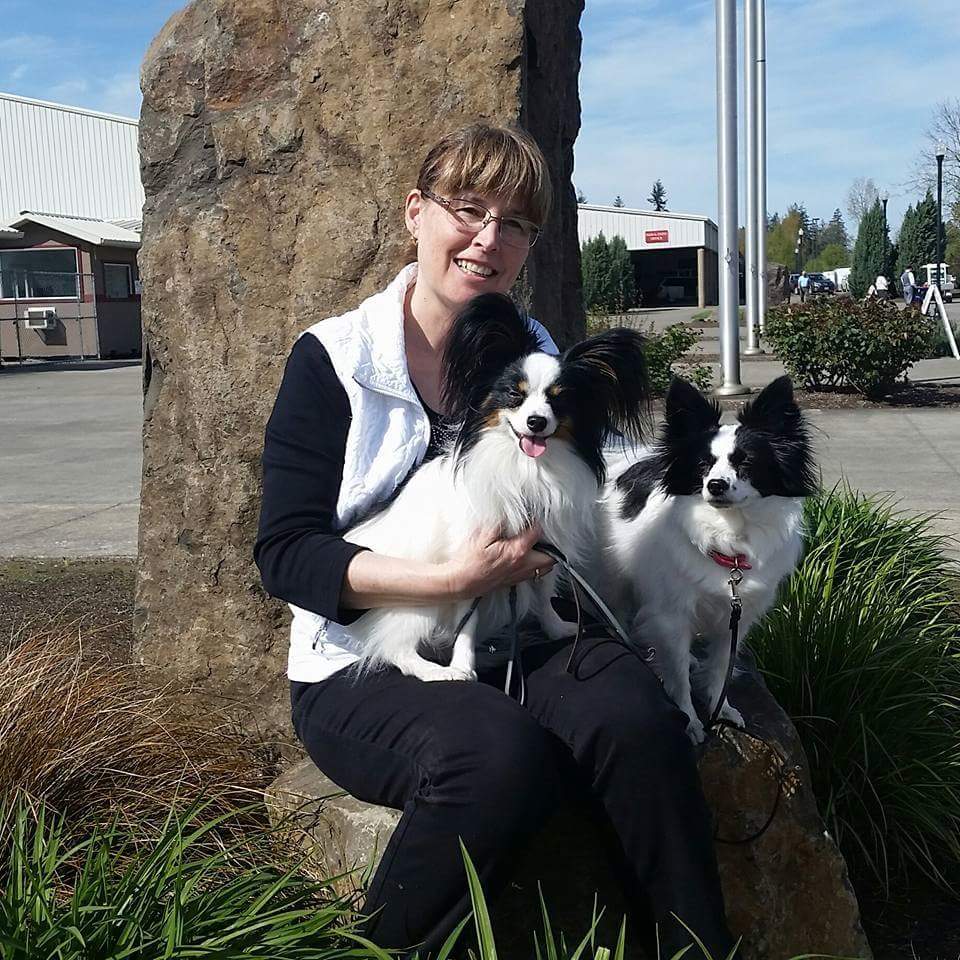 Dee has been working with dogs and horses all of her life. She got her first horse, Cherokee, at 13. She then trained and showed several horses in 4-H, Equitation, Trail, Jumping, Halter and Dressage for over 20 years.
Dee fell in love with Competition Obedience and Rally when she got her first Papillon in 2008. She currently lives with 2 Papillons, Jasmine and Brody. They have earned AKC titles in Obedience, Rally and Agility. They also compete in ASCA Obedience.
Dee loves learning about dog training and attends seminars and lessons regularly to improve her knowledge and skills. She teaches Really Reliable Recall, Canine Good Citizen, Rally, Companion classes and Puppy kindergarten. She really enjoys helping others improve their relationships with their dogs. Member - Association of Professional Dog Trainers. Certified - CGC Evaluator.
---
breaktimepc@gmail.com
913-522-7475
Cheree with Django and Klia: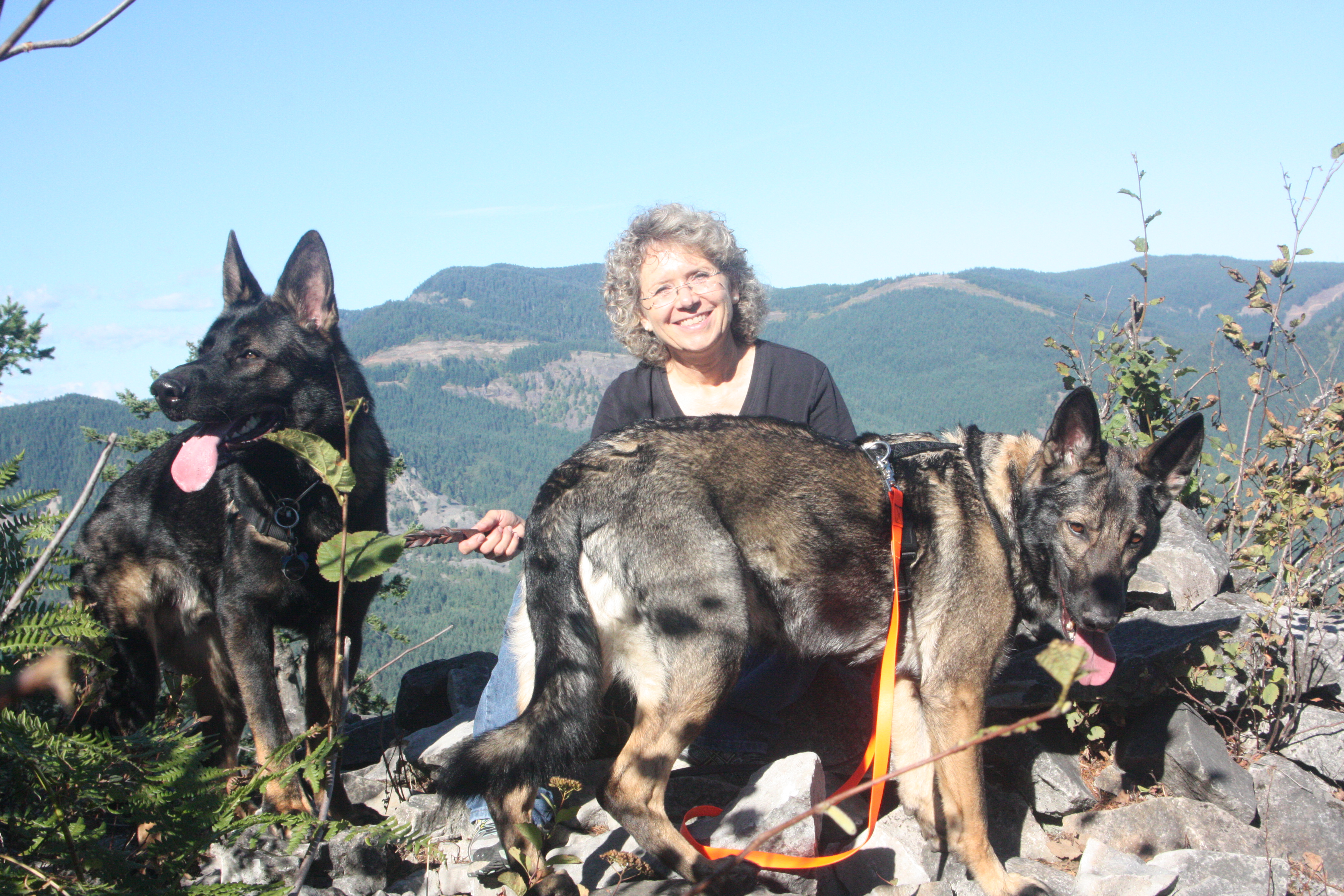 Cheree has always had a deep love for animals. Her career with them includes 15 years at the Kansas City Zoo. While there, she supervised hospital and quarantine personnel, assisted the lead veterinarian in all procedures and hand reared numerous animals across a wide range of native and exotic species.
After moving to Washington in 2008 she began training with Joan Armstrong. She enjoys participating in competition obedience, rally, tracking and nose work with her two German Shepherds. Cheree is a Karen Pryor Puppy Start Right instructor graduate, a certified professional dog trainer (CPDT-KA) and a certified instructor for CCC. She continues to expand her knowledge and love of dogs by attending seminars in training and behavior.
Cheree teaches Connection, Cooperation & Control (CCC), Over-Greeters, Puppy K, and Companion Dog classes.
---
jltruskey@comcast.net
360-624-6632
Judi Truskey has been a TTouch Practitioner since 1999. Her background in engineering (she was a design engineer for the most powerful commercial jet engine in the world) and her experiences with her personal dogs and clients all lead her to believe in optimizing the dog-human relationship as a whole, rather than "fixing" just the dog or just the person.
Judi shares her life with two Australian shepherds who have been variously trained in conformation, obedience, agility, canine musical freestyle, and herding. In addition to TTouch, she swims dogs for fitness, water safety, and graceful aging.
Judi teaches Companion Dog 1, Puppy K, and the TTouch classes at Dog Days.
---
Carmen LeBlanc
carmen@waytobehave.com
541-400-0738
Carmen and Nutmeg:

Carmen LeBlanc's love of animals started early, growing up with a horse, guinea pigs, cats and dogs. She first trained her family's German Shepherd in 4-H, and kept on going. Today she is an Associate Certified Applied Animal Behaviorist (ACAAB), with a master's degree in animal behavior (AKA experimental psychology, the science of learning) and a graduate specialty in Applied Behavior Analysis (the science of behavior change). She's also a valedictorian graduate of the Academy for Dog Trainers (known as the "Harvard of dog training schools") and a Certified Professional Dog Trainer (CPDT).
Carmen brings 15 years of experience in behavior consulting with dog and cat owners and teaching classes and private lessons. She worked for 5 years as the Director of Behavior & Training at Cascade Pet Camp in Hood River, and for 6 years in humane societies in Washington, Oregon and Illinois, where she developed programs and trained staff in animal training and enrichment. She presents at and attends professional and academic conferences to keep abreast of developments in the field of animal behavior. Carmen has titled her own dogs in Rally, Competition Obedience and Canine Freestyle. She and her company Way To Behave are devoted to science-based training that is proven effective and pet and people friendly.